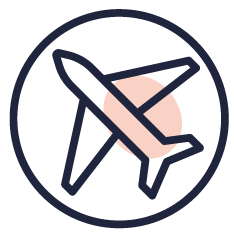 Travel Clinic Overview
Traveling overseas in the future?
Whether it is for business or leisure, it is worth seeking professional advice to avoid disappointment, illnesses, and substantial medical bills.
We recommend seeing our friendly GPs at least 6-8wks before your departure, so we can assess your health condition and provide you with up-to-date travel advice.
Vaccines & medications are stocked by on-site pharmacy to save you time & money.