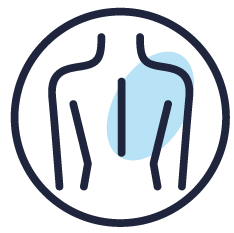 Skin Clinic Overview
Did you know Queenslanders have the highest risk of skin cancer in the world?
Skin cancers account for 80% of all cancers diagnosed each year in Australia, making it by far the most common skin cancer. About 2 in 3 Australians will be diagnosed with some form of skin cancer before age of 70. The good news is if detected early, the majority of skin cancers, can be successfully treated and cured.
At Times GP, we have onsite Molemap Melanographer accredited by the Australasian College of Dermatologists who is specially trained in the detection and prevention of skin cancer. At your appointment, we perform a thorough full skin check to examine for any signs of skin cancer, assess your risk for skin cancer and offer advice on prevention of skin cancer. Then our Molemap Dermatologists review the detailed dermatoscopic images taken of any suspicious skin lesions and provide diagnosis. We will discuss your results, provide you with a detailed report and offer treatment to you.
Molemap Check fee: $291.50 (gap fee is $173.50, you get $118.00 back from Medicare)
Contact us on 3518 8888 for your Full Skin Check with our Melanographer.